Gleasman Falls - Hike
Posted by Britt Abbey on Saturday, April 10, 2021 at 8:11 PM
By Britt Abbey / April 10, 2021
Comment
Gleasmans Falls Hike
Total Hike: 6.6 miles
Ease: Moderate
Today we took advantage of the early warm weather to tackle a hike in the town of Watson. Located off of the Beach Mill Rd, is a relatively flat hike offering a beautiful woodland hike through NYS public lands. If you're into hiking for patches - this hike is part of the Adirondack Fifty Falls Challenge (https://www.digthefalls.com/).
The drive in can be a little rough, and we suggest a vehicle with higher clearance, as the road is more of a jeep trail, and it can become rutted. The trailhead parking lot can accompany approximately 10 vehicles.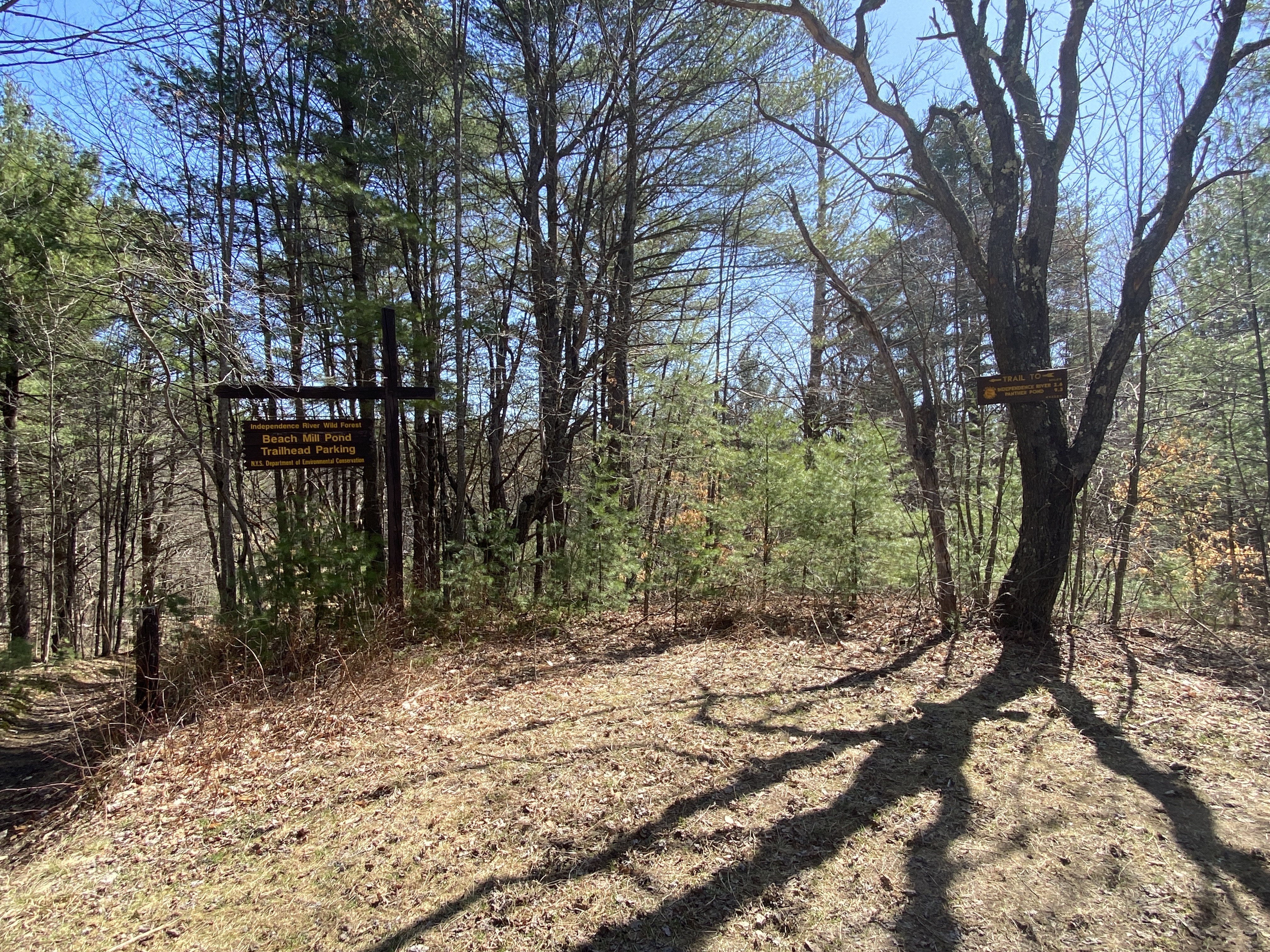 Starting at the parking lot, you'll briefly go down hill until you come to a small bridge and your first water crossing, .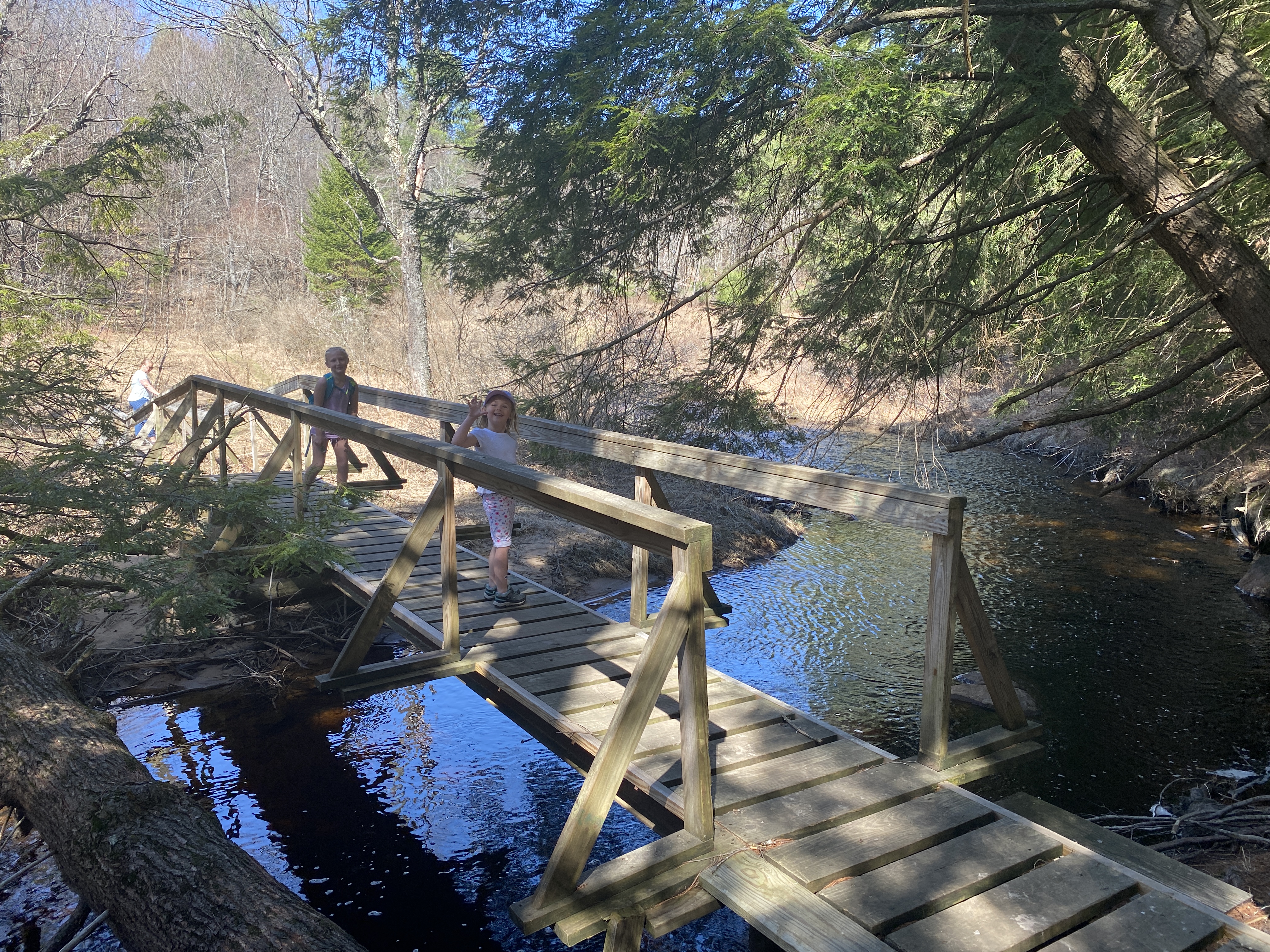 Just after the bridge, you'll find the trail register.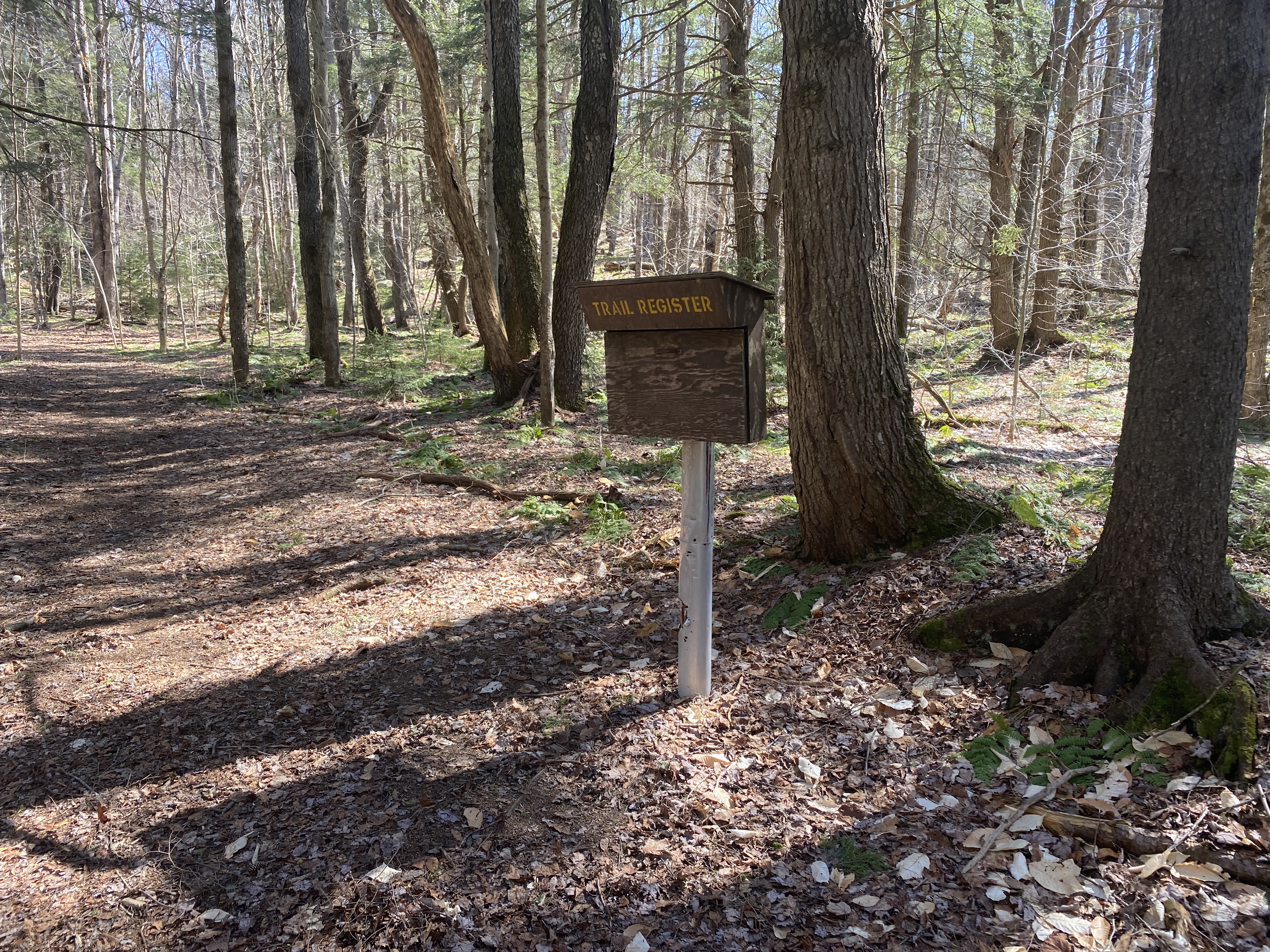 The hike is generally flat with only moderate ups and downs, The trail is well defined and well marked. At just under 3 miles, you'll come to the Independence River, with your first view of several waterfalls.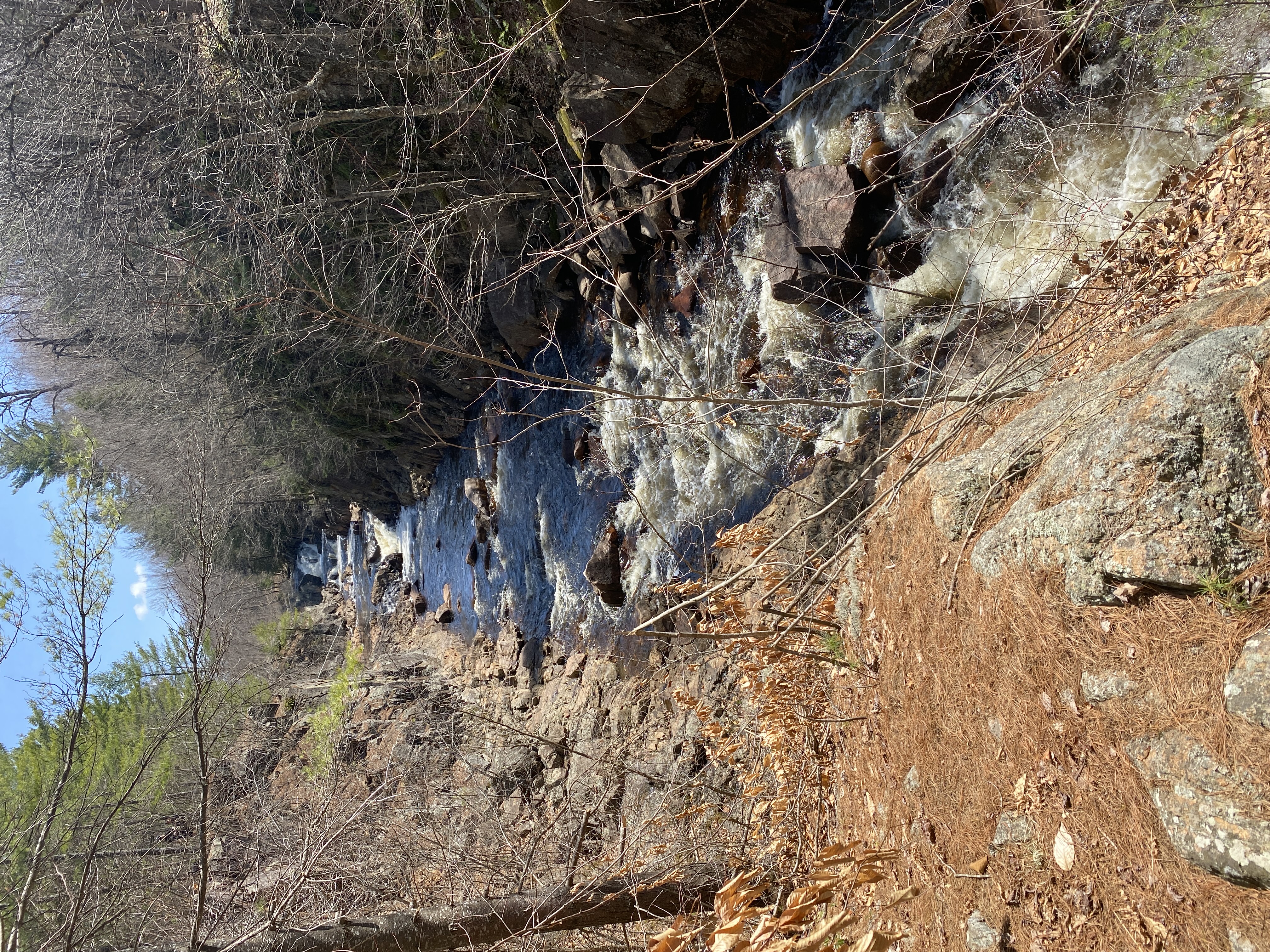 As you come up your last hill, Gleasman Falls will be on your right. We chose to have lunch on the rocks immediately overlooking the falls.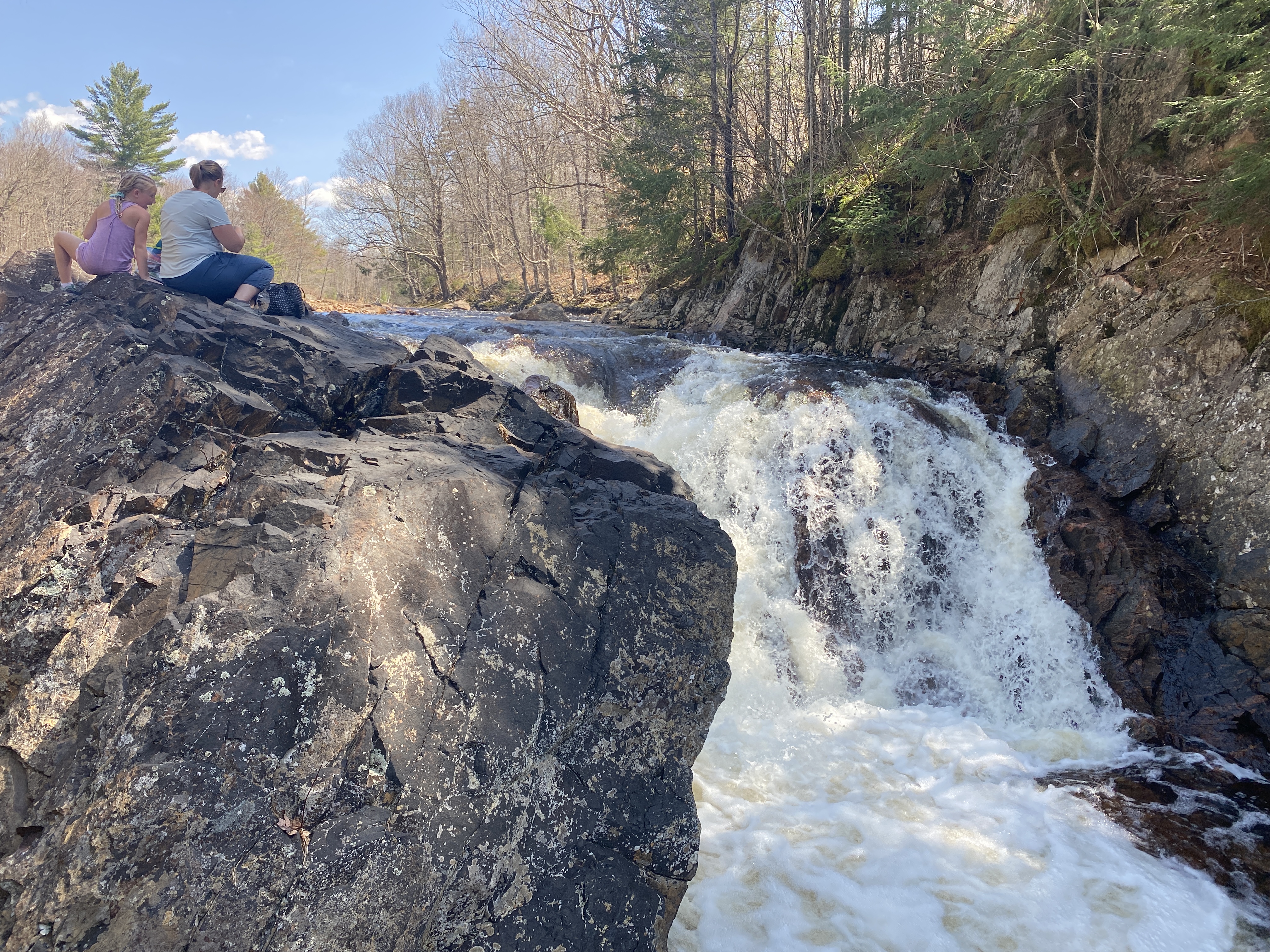 If you were to continue past the falls, you'll approach a long flat stretch of the Independence, offering pristine views and opportunities to get your feet wet.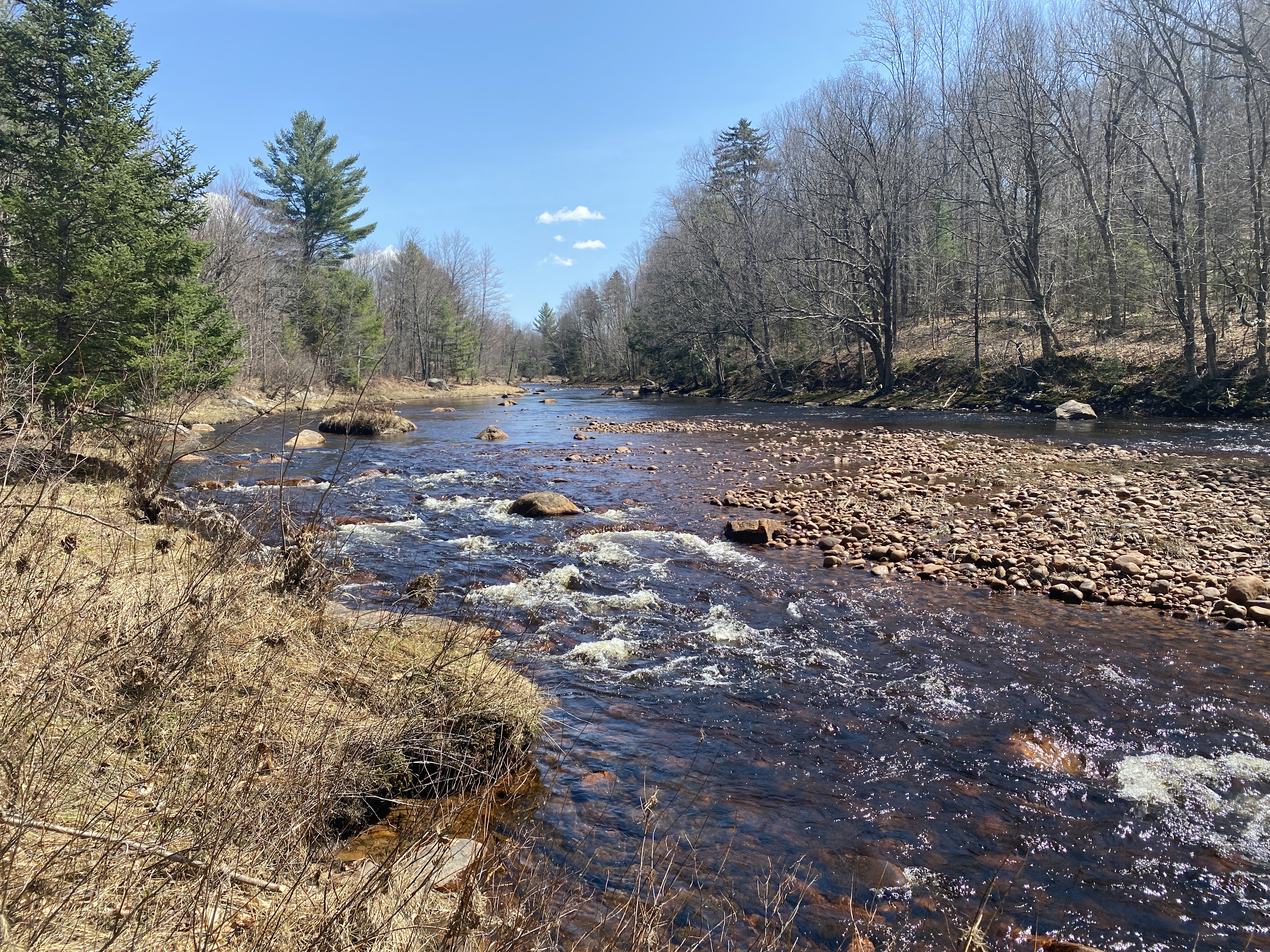 The entire 6.6 mile round-trip hike took our family (including a 4 year-old and 8 year-old) 3.5 hours. This inlcuded time for lunch and several "my feet hurt to much to walk" rest stops. It's definitely a rewarding hike and doable for all ages.